About US
about the mansmith innovation awards
Discover
Our Goal
To support the government's initiatives to improve the country's global innovation ranking and to address the low number of patents, Mansmith and Fielders is organizing and presenting the Mansmith Innovation Awards.
Officially endorsed by: Department of Trade and Industry (DTI) and Go Negosyo.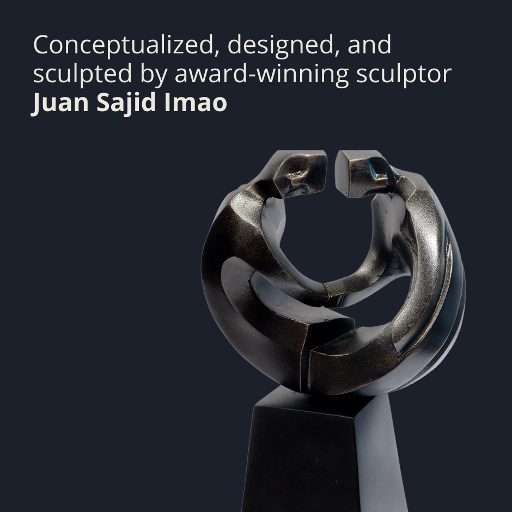 The Trophy
The on-the-round trophy design by 2006 Ten Outstanding Young Persons of the World (TOYP) and 2001 Ten Outstanding Young Men of the Philippines (TOYM) Awardee Juan Sajid Imao shows two figures gracefully bending to form a stylized "M" (to refer to Mansmith.) The fluid, circular forms of the figures symbolize how outstanding Filipino innovators "bend" their way of thinking beyond the ordinary. As a result, these innovators are able to unleash their creativity to stand out in their respective fields.

Apply Now
About The Organizer.
Mansmith and Fielders Inc. is the leading training and consultancy company in the Philippines offering the widest range of marketing and sales, strategy and innovation courses in Asia. Since 1990, Mansmith and Fielders, Inc. has remained an advocacy–based company where substantial amounts of its annual profits go to various advocacies focused on education and youth empowerment led by Marketing authors and business educators, Josiah Go and Chiqui Escareal-Go. It is also the initiator of several awards and major conferences which include the annual Mansmith Young Market Masters Awards (YMMA), launched in 2004, it is the first and only recognition for young marketers and entrepreneurs 35 years old and younger, with Philippine Retailers Association and Philippine Franchise Association as official organization endorsers, Philippine Daily Inquirer as official publication, Abenson and Waters Philippines as sponsors.

Learn More