ENTERPRISE INNOVATORS 2021 - 2022
This award honors rising, up-and-coming, consistently growing Filipino innovators whose work and creations have proved to be original, sustainable, and commercially successful.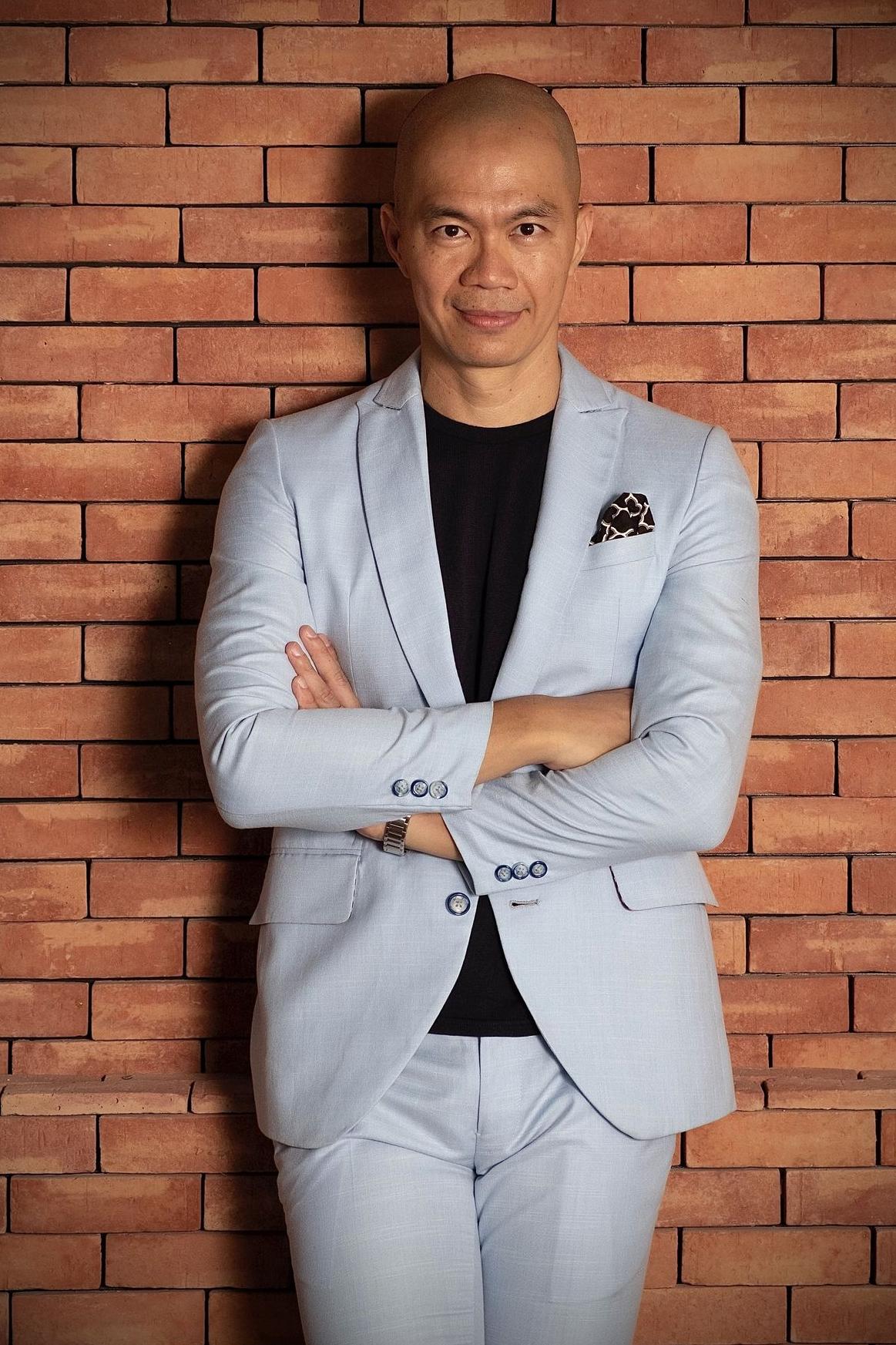 JOHN AGUILAR
President and Founder, The Final Pitch
MASTER INNOVATOR FOR BUSINESS MODEL INNOVATION

"Innovation is a call to adventure. It's the willingness to let go of what you know and accept new ideas with a beginner's mindset so you can free yourself to create the future."
John Aguilar is the president and founder of independent television production company Streetpark Productions Inc. He is a "method producer" akin to a "method actor" who gets deep into a role. In John's case, he gets deep into an industry by using his TV show as an entry point to learn, and eventually participate and introduce innovations as an active player in the sector. His real estate show Philippine Realty TV which is now on its 20th season had him first featuring the projects of real estate developers until he himself started building highly conceptual projects on the show from the ground up.
His passion for getting deep into an industry and making an impact has translated to combining the elements of Shark Tank and The Apprentice to create the business reality TV show The Final Pitch. He serves as the orchestrator who brings startups and investors together, set amidst the backdrop of a reality series that serve to mentor and guide the entrepreneurs who pitch their businesses for funding. Seven season later and with millions of dollars in funding made to Philippine startups, the show is expanding with The Final Pitch: ASEAN, its first step to scale the show into a global franchise. More than a TV show, The Final Pitch is a platform that will enable cross border investments and promotion of high growth startups. John's next foray is to build startups from the ground up with his venture builder Dragon's Nest.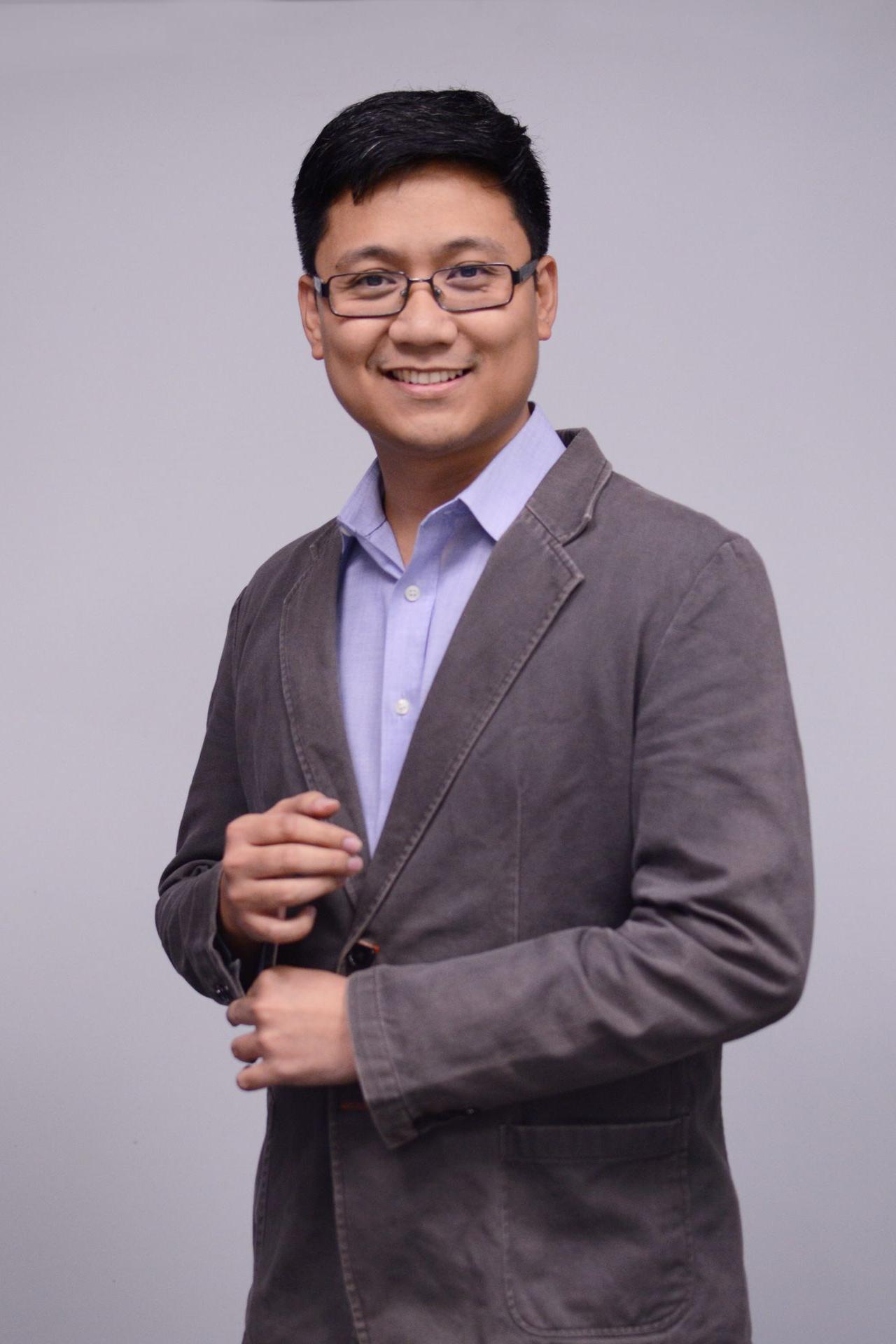 EJ ARBOLEDA
Co-Founder and CEO, Taxumo
ENTERPRISE INNOVATOR FOR TECHNOLOGY INNOVATION

"Creating an organization that constantly learns is key in creating a company that thrives."
EJ is a co-founder and the CEO of Taxumo, a web application that makes tax compliance easy and painless for small business owners and professionals. Taxumo is an award-winning GovTech startup that has been instrumental in the adoption of new technology by the BIR and was the first startup to be part of the Board of Investment's Investment Priority Plan. EJ was formerly the Chief Technology Officer of Wunderman Manila - a digital advertising agency under the WPP group - and was a Service Manager for HP and P&G.
Taxes and, in particular, the cumbersome process associated with it have always been seen as an inescapable fact of doing business in the Philippines. Add to that the complexity that our tax regulations, laws, and the tax forms themselves are always subject to change. These lead to compliance issues and penalties for small business owners and professionals - the same segment that employs more than 60% of the Filipino workforce. Even if they outsource the work, they are accountable for their compliance after all.
This is where Taxumo comes in. The idea: by helping this segment thrive and become more successful, we can create more opportunities for more Filipinos. One of their key pain points: Taxes. That is what the company set out to solve.
Through countless user insighting and validation exercises, EJ was instrumental in crafting a product that turned tax filing, a very tedious and manual process, which takes about 2 days each month into a task that takes just 15 minutes. EJ championed Human Centered Design as key product philosophy and the scientific method as the primary way of doing things. With his leadership, EJ created an organization that is not only business-focused but also learning-focused – an essential given that they are working on a solution without precedent. With his leadership, Taxumo now has more than 54,000 signups. During the pandemic, Taxumo achieved revenue growth of 36% from 2020 to 2021 and also achieved double digit user growth numbers since 2017.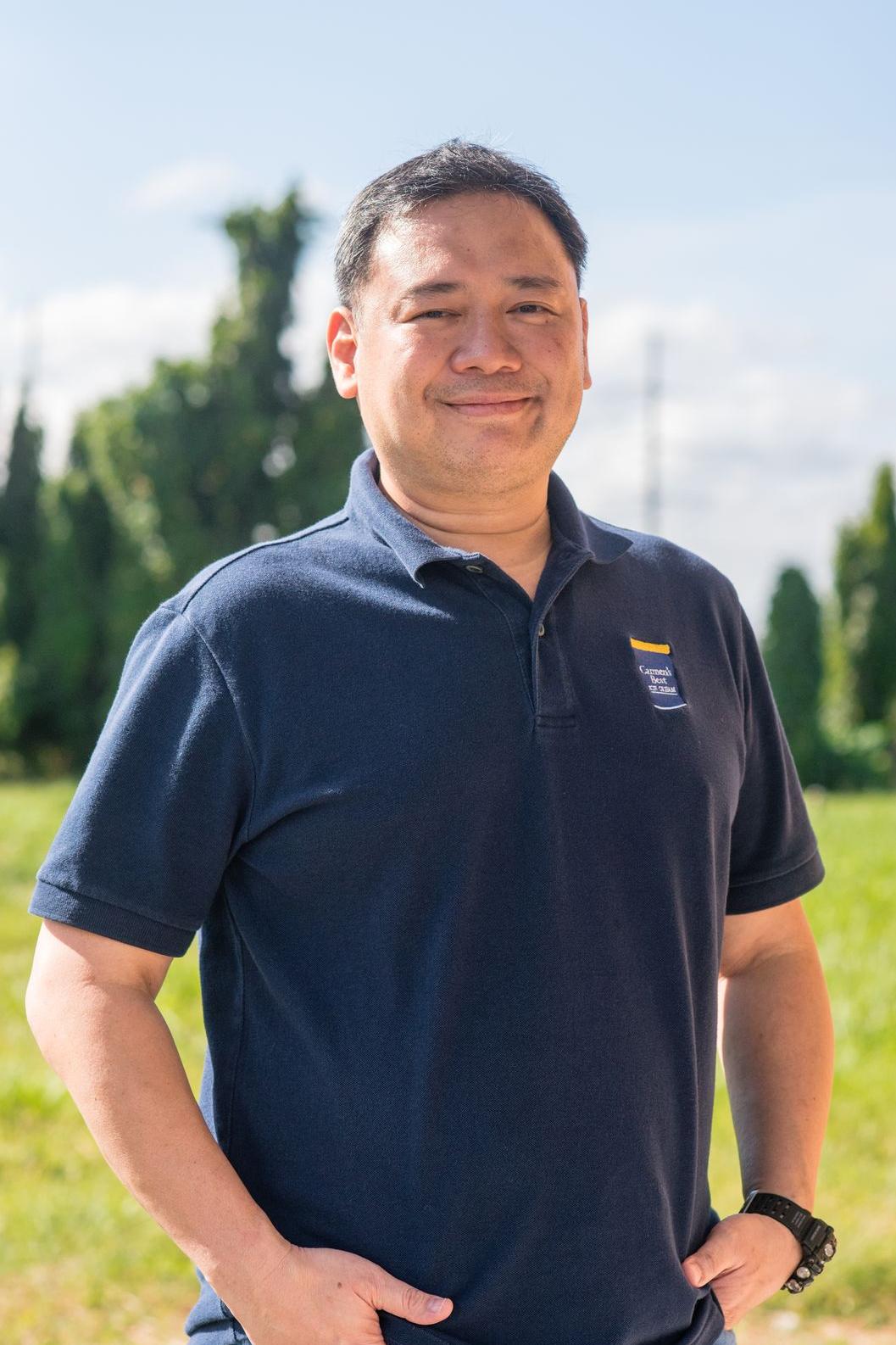 FRANCISCO "PACO" MAGSAYSAY
Managing Partner, Carmen's Best Ice Cream
ENTERPRISE INNOVATOR FOR PRODUCT INNOVATION
""Innovation reflects absolute courage on an entrepreneur's part as it means exploring foreign frontiers or unchartered waters. Some times – many times – it involves failing before succeeding or even making a breakthrough. But if one does not try, one doesn't catch sight of the possibilities available to improve your business. Basically, it also means coming up with a product or service that is still not being offered on the market. It fills in the gaps in what is already being offered."
I am a father of three, and I became a proud grandfather to my adorable apo Tali. I am also a devoted furdad to my dog Ragnar and Petunia. My day job is as President and CEO of our family-owned business, Asian Vision Cable Holdings Inc. (AVCHI). I have an enduring love affair with food, especially ice cream. I enjoy discovering little-known restaurants and new dishes, but the pandemic temporarily put a stop to all that. I developed an interest in gardening and cooking to cope with cabin fever, but much of my time is spent managing my own ice cream business, Carmen's Best.
My family taught me to be independent at a young age. At 13 years old, I worked as an attendant at my maternal grandfather's gas station in Greenhills (Caltex, beside Unimart). Soon after, I went to the US to continue my studies. There, I learned how to live on my own and take care of myself for more than 10 years. While in college working towards my Marketing degree at the University of St. Thomas in Houston, Texas, I worked part-time in various companies like Supercom, MCI Communications, UPS and Smith Barney to earn my own money. Living and working abroad taught me not only independence, but other vital adulting skills – responsibility, hard work, critical thinking, problem solving, time management and budgeting.
I came back in 1995 to help my father in his senatorial campaign at the time. When he won, I had to take over the reins of our company since elected public officials are mandated to divest their interest or shareholdings in private companies. I had to quickly adapt to how business is done here and balance that with the American corporate culture I had grown accustomed to (and to some extent, my Western upbringing). But the one thing I realized during my learning curve is that a company's most important asset is its people.
Competent managers, sound management practices and innovation can only go so far. It is ultimately the employees who will determine the success or failure of any business. AVCHI has been in operation since the '70s, established at a time when cable TV was unheard of. My father credits its success and longevity to the people who were with him from day one. I have applied this same principle when I put up Carmen's Best in 2011.
We are now 11 years old, and I could not be more proud of my team, especially during the last couple of years when we experienced dwindling sales, delayed loan payments and huge losses brought about by the pandemic. Together, we found creative ways to address these issues without anyone losing their jobs. Social media became our best friend by selling through our Instagram and Facebook pages, and we finally bit the bullet in migrating our website (www.carmensbest.com) into a fully functional e-commerce site.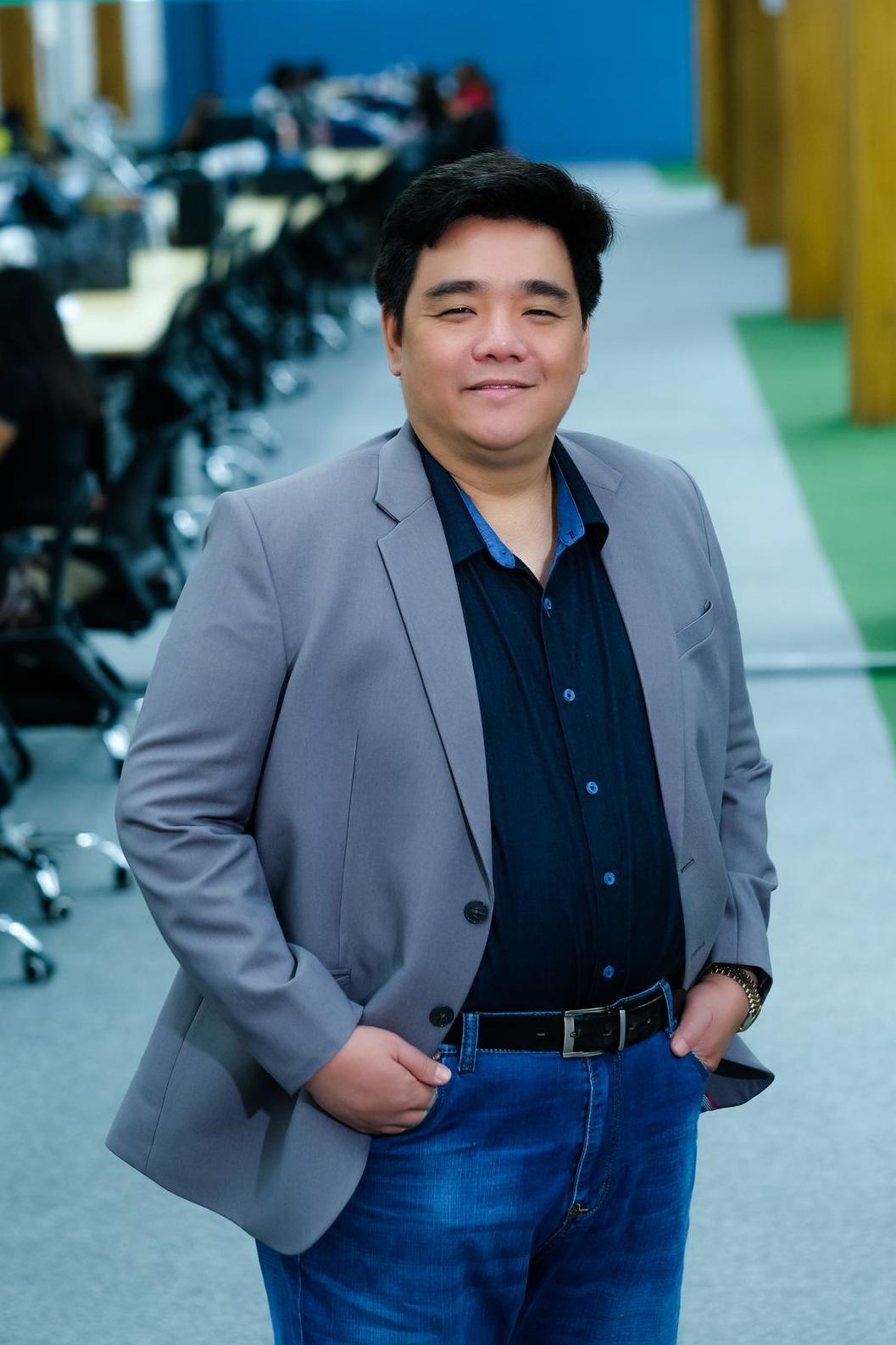 STEVE SY
Founder and CEO, Great Deals eCommerce Corporation
ENTERPRISE INNOVATOR FOR SERVICE INNOVATION

"Its always people, process and technology - finding and building right team , developing the process and then scaling it with technology."
Steve Sy is the CEO and Founder of Great Deals E-Commerce Corp. Great Deals is the leading e-distributor in the Philippines, catering multi-national brands and was included in the Tech In Asia list of 50 rising start up in Southeast Asia. Considered an "Industry Disruptor", Steve is also the co-founder of Shoppertainment Live inc, Zagana and Strat Quad. He is an Alibaba Business School E Founder Fellow and one of the Top 100 Filipinos to follow on Linkedln for inspiration and learning
He is graduate of Business Management at De La Salle University. He worked in insurance for nine years before venturing into retail, selling, and distributing power banks, cables, and mobile phone accessories back in 2012. A couple of years later, he put his wares on Lazada with the intent of disposing a chunk of his leftover stock online. But to his surprise, on Nov. 11, 2014, as in that year's 11-11 Online Revolution, a historically strong day for e-commerce sales, his entire stock was depleted in a matter of hours.
Great Deals E-Commerce Corporation is the leading e-distributor in the Philippines, catering multi-national brands. We aim to address the needs of the brands in advancing online. Adapting to the e-commerce growth in the country, Great Deals E-commerce Corporation delivers end-to-end opportunities to reach the fullest potential of brand's e-commerce capabilities. Brands send him their products, and the Great Deals team stores them in their warehouse, organizes the photo shoot for the e-catalog, and activates it across the e-commerce platforms of Lazada, Zalora, and Shopee. Their competitive edge, of course, is that everything on the internet boils down to numbers and speed—his team can track, moment to moment, how a product is performing according to statistics and adjust accordingly.
The e-commerce enabler has grown so much that it has been dubbed as the "Alibaba of the Philippines." In just 2020, Great Deals raised $12 million (around Php 612 million) private equity funding from Navegar, a private equity firm, and 30 million (about Php 1.4 billion) from a local logistics firm Fast Group supported by CVC Capital Partners, one of the world's largest global private equity firms. In 2021, Great Deals has the highest grossing revenue of any startup in the Philippines.