MASTER INNOVATORS 2021 - 2022
This award honors pioneering Filipino innovators who have received significant recognition for their excellence and outstanding achievements locally and globally, and are thought leaders in their respective fields and industries.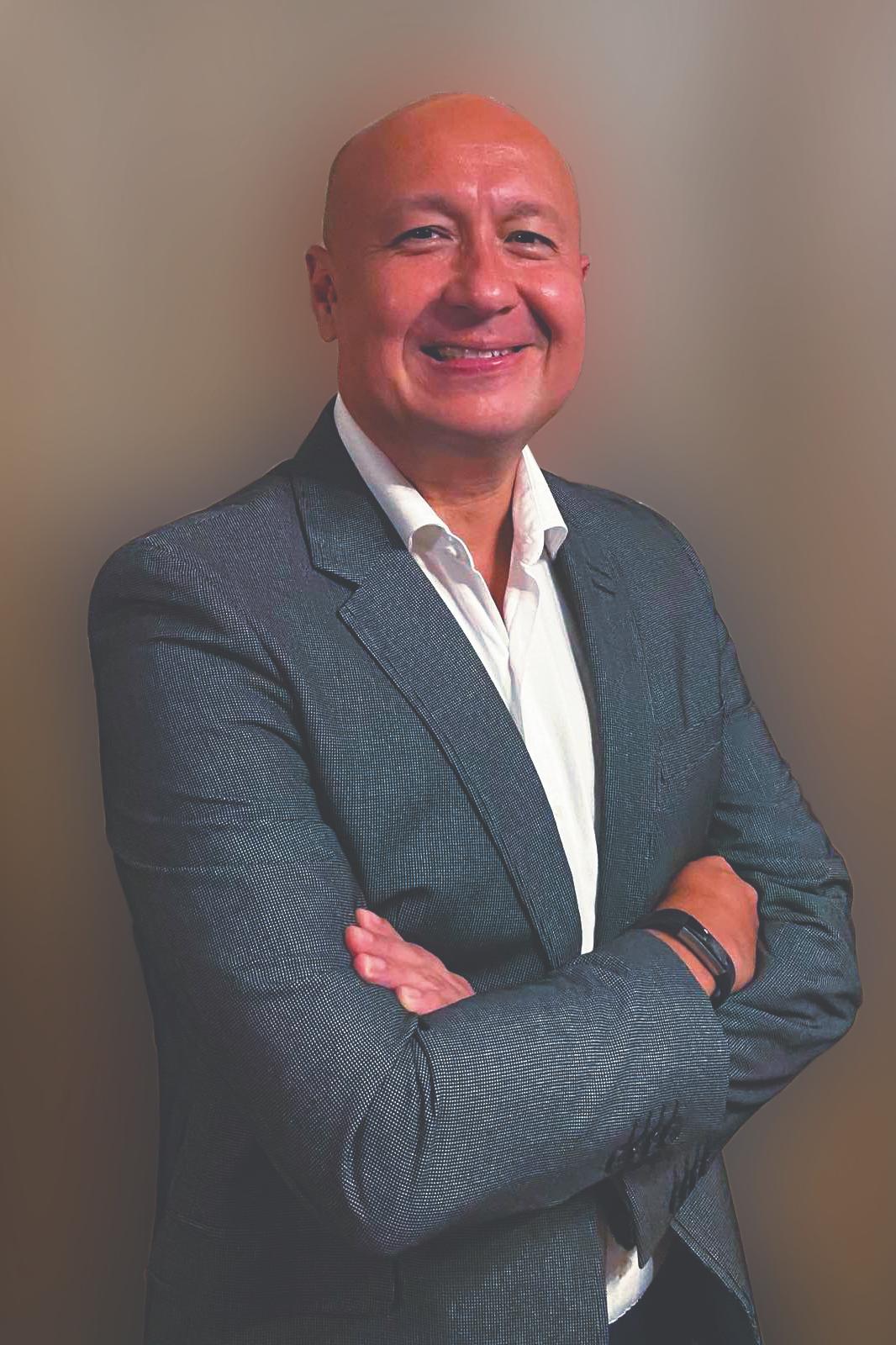 JEAN HENRI LHUILLIER
President and CEO, PJ Lhuillier Group of Companies
MASTER INNOVATOR FOR RETAIL INNOVATION
"The micro-financial needs of the Filipinos are ever-changing and it was even more pronounced as the life-altering pandemic affected all of us. As a commitment of serving our kababayans by giving them the best financial services that could best fit their financial requirements, we are always striving to come up with excellent roster of products and services. That's why one of our core values in Cebuana Lhuillier stands for innovation as our principle to aid the Filipino masses in our goal of financial inclusion for all, no matter what circumstances we are in."
A true visionary and advocate of constant innovation, Jean Henri Lhuillier continues to raise the PJ Lhuillier Group of Companies (PJLGC)—a multi-industry company that owns and operates micro financial services, banking, retail, IT, and sports management in the Philippines—to higher levels of excellence as its president and CEO.
Following the company's celebration of its 30th anniversary in 2017, President & CEO, Lhuillier challenged his senior leadership and the whole organization to continuously innovate, setting his sights on the digital space to further improve the company's product and services. Along with the challenge came the assurance of his 100% support and the challenge to come up with noteworthy results.
The company has already acquired more than 30 million clients, increased its network to more than 2,500 branches nationwide, connecting to more than 20,000 domestic partners and establishing more than 1.7 million virtual and physical touch points worldwide. As early as 2019, Lhuillier has already introduced the concept of "techbrick" as a valuable component of its ever-evolving DNA as a Group– combining its technological advancements with its strong physical presence through its brick-and-mortar network. It allowed Cebuana Lhuillier to offer a wide variety of products, through a range of channels, to efficiently serve its clients, regardless of where they are.
The result of this push for constant innovation and a bold foray into the digital space is Cebuana Lhuillier's resurgence as the most innovative micro financial services provider in the Philippines today – leading its competitors in providing convenient yet efficient solutions for their micro financial needs.
His belief in the importance of innovations in digitalization has led to the creation of ground breaking programs including Cebuana from Home, the eCebuana app, Quikz, ProtectNow.com, and Cebuana Xpress as tools for financial inclusion and financial mobility. He is also instrumental in revolutionizing jewelry selling within his industry by taking advantage of the digital space, making use of Facebook, website, and third party sites to further increase sales.
His push as for the company to serve as the cash agent partner for Cebuana Lhuillier Bank's Micro Savings product has led to the increase of savings account holders in the Philippines. Due to Cebuana Lhuillier's wide network reach and digital capability, close to 6 million Filipinos now have access to their very own bank accounts.
Due to his commitment towards innovation, Lhuillier is consistently recognized by a number of local and international award giving bodies. This year, he was named Executive of the Year and the Lifetime Achievement Award by the International Business Awards (Stevies); Innovator of the Year – Gold winner, Maverick of the Year, Entrepreneur of the Year, and Executive of the Year by the Golden Bridge Awards ("Globee"); and was part of the Circle of Excellence for Entrepreneur of the Year for the 2021 CEO Excellence Awards.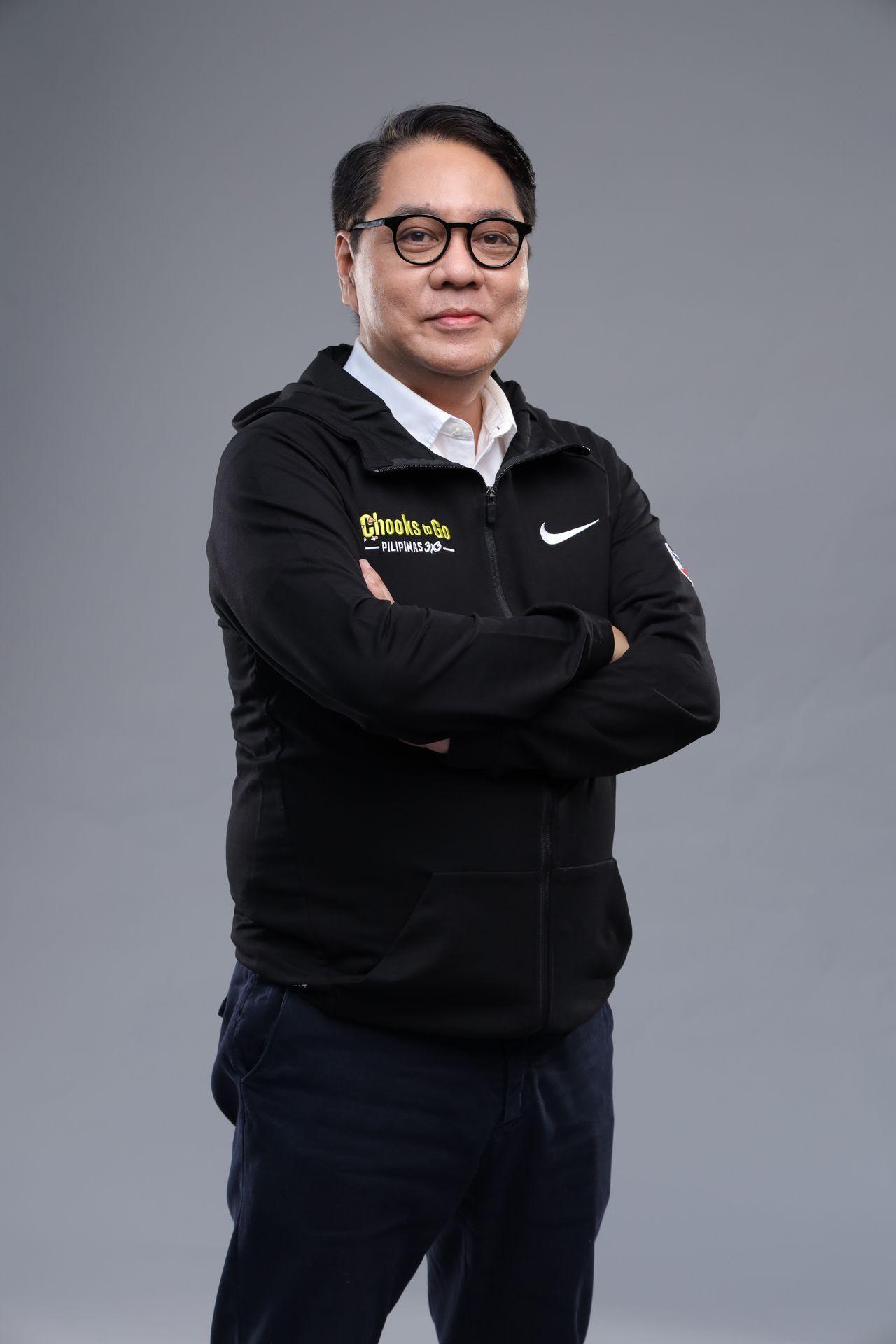 RONALD MASCARINAS
President and General Manager, Bounty AgroVentures, Inc
MASTER INNOVATOR FOR BUSINESS MODEL INNOVATION
"Innovation starts with being conscious (and conscientious) about the present condition of the people around us. With this awareness of our broader social purpose, only then can we truly innovate, benefiting even the future generations."
Ronald Mascariñas is the President and General Manager of Bounty Agro Ventures, Inc. (BAVI) since 2002. Under his leadership, BAVI rapidly rose to become the country's largest rotisserie chicken company, with close to 2,000 stores nationwide.
In 2008, Mascariñas turned a crisis into a game-changing opportunity by introducing the iconic Chooks-to-Go roasted chicken brand -- the chicken that is "Masarap Kahit Walang Sauce." The next few years witnessed the exponential growth of the brand, garnering awards and the affection of Filipinos.
Mascariñas' knack for innovation was honed as he earned his bachelor's degree in Agriculture from the University of the Philippines Los Baños and his master's degree in Management from the Asian Institute of Management. He also completed a course from the International Law Institute, Washington DC, on the Rights and Obligations of Developing Countries under the World Trade Organization.
Prior to joining BAVI, Mascariñas served Pure Foods Corporation for 19 years where he rose to become among the company's youngest Senior Vice Presidents. He capped his career with Pure Foods Corporation as head of three business units: Poultry, Food Service, and President of the Smokey's fast food chain.
Mascariñas has been conferred numerous local and international awards, most notably the Plaque of Excellence from the Philippine Association of Broiler Integrators (2010); Most Outstanding Professional from Superbrands (2014); Outstanding Leader in Asia from the Asia Corporate Excellence and Sustainability Awards (2018); Circle of Excellence - Global Filipino Executive from the Asia CEO Awards (2018 and 2021); Distinguished Alumnus in Entrepreneurship and Employment Creation from the UP Alumni Association (2019-2020); and Man of the Year - Poultry Industry from the Asia Leaders Awards (2019-2021). It was also him who led BAVI to be named Best Poultry and Livestock Company in Asia by the Asian Livestock Industry Awards in 2009.
Today Mascariñas is a staunch advocate of love of country and is one of the country's most generous sports patrons. He founded the Chooks-to-Go Pilipinas 3x3, the country's first professional 3x3 basketball league, and supports various regional basketball leagues. He is also a frequent speaker in various industry forums and universities, where he shares his leadership expertise and patriotic vision.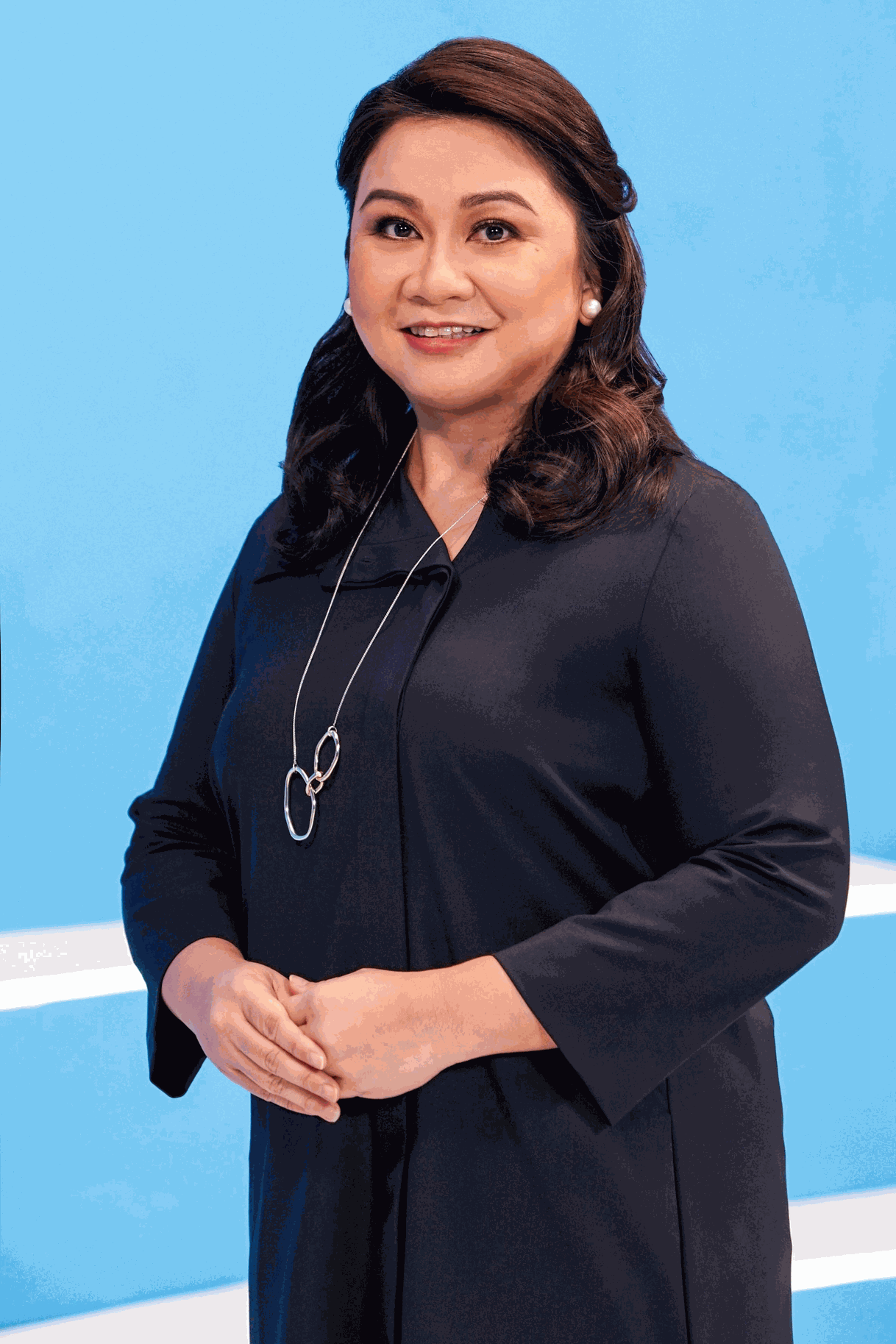 MARTHA SAZON
President & CEO, Mynt
MASTER INNOVATOR FOR DIGITAL TRANSFORMATION INNOVATION
"Innovation is creating something new that has a meaningful impact on people and adds value to their lives. It is all about solving a problem to make lives better. For me, this process always begins with the customer. The customer is always my North Star. "
Martha Sazon is the President and CEO of Mynt, operator of GCash. Her expertise lies in transforming organizations and businesses - with more than 20 years of experience in Telecommunications, OTC, personal care and food.
At Globe, she spent 12 years heading Postpaid Mobile, Small and Medium Businesses and Broadband. Her achievements consistently targeted important customer needs, including customizable postpaid plans and technical solutions for SMEs. As Head of the Broadband Business, she pioneered a new industry category - Prepaid WiFI.
Under her leadership, GCash has cemented itself as the #1 finance app in the Philippines with 48M users nationwide. That means that 60% of Filipinos over the age of 15 now have a GCash account.
Martha has successfully combined her deep customer insight with her team's technical expertise to address the immediate needs brought by the pandemic. She has created an agile, purpose-driven and collaborative culture, where the customer is the North Star and each person works to "Make Filipinos' Everyday Lives Better".
Through cashless payments, GCash has helped over 3 million merchants and social sellers to thrive during the pandemic. GCash is also the first mobile wallet to provide a full-suite of accessible and relevant financial services -- providing easy access to Savings, Investments, Insurance and Loans. GCash has also partnered with the government to facilitate safer and more efficient cash aid and to bring financial services into the hands of the unbanked and underserved Filipinos such as fishermen, riders and wet market vendors.
As a result, GCash has become a household brand, with people using GCash as a verb: "i- GCash mo". The role of the app has also evolved from that of a mobile wallet, to a digital life hack - used creatively by people whether to augment their income, shop for their favorite brands or get started on investing.
Martha has been recognized by IDC as CEO of the Year - Philippines for 2020.
Martha has attended and finished IMD and INSEAD executive programs and has a Bachelor of Science degree in Business Administration and Accountancy (Cum Laude), from the University of the Philippines, Diliman.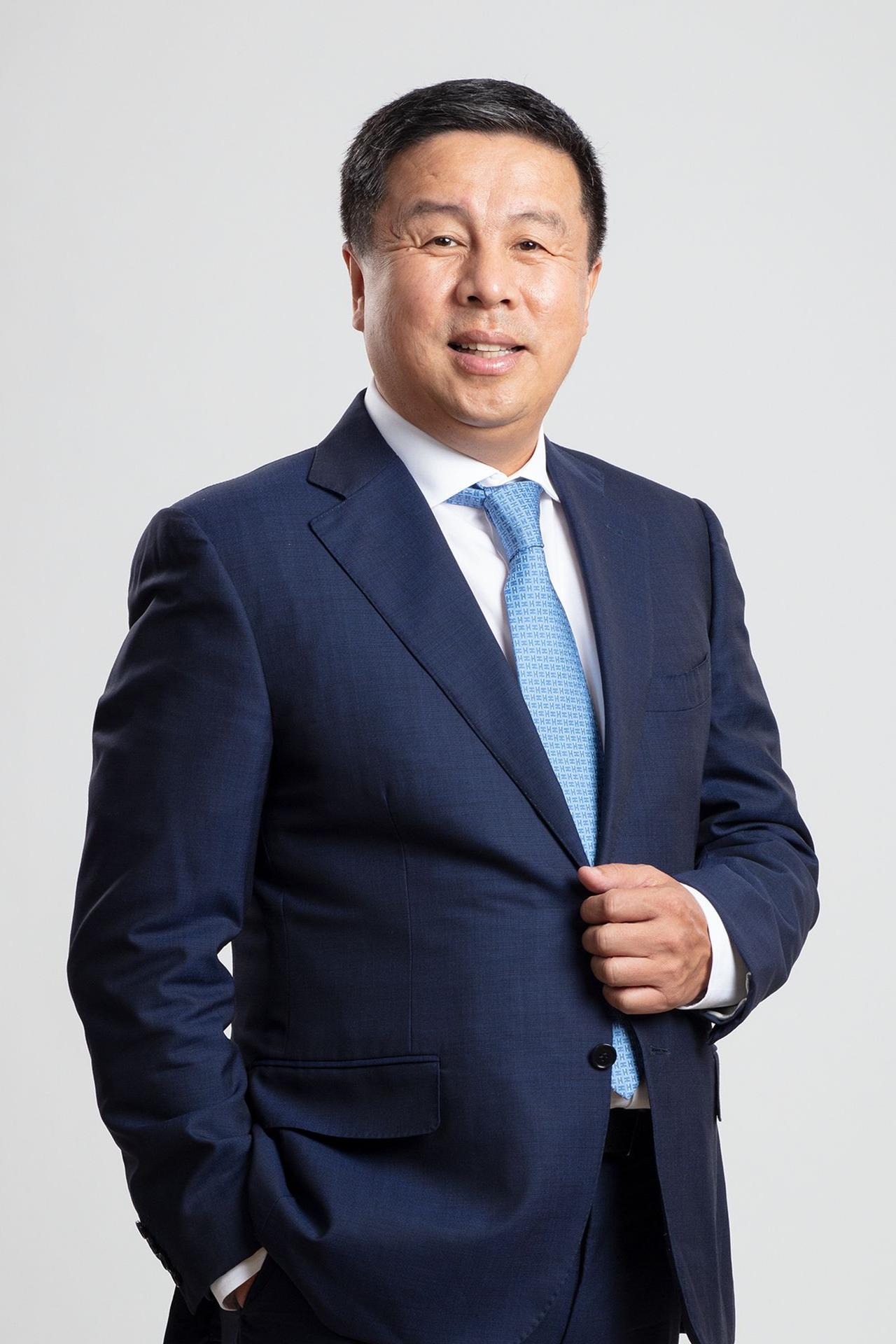 DENNIS A. UY
President & CEO, Converge ICT Solutions, Inc
MASTER INNOVATOR FOR MARKET DRIVING INNOVATION
"Everyone has a right to an idea and a good vision. Coming up with ideas and being creative is free, and you should always be curious of what people need, and what is lacking. Explore these ideas and make sure they're viable."

"Having a good idea is one thing, but making sure these can be executed is another. Ideas that are not grounded on numbers and market data will remain just ideas."

"With a good vision, must come good intentions. You have to think of the impact your business will make on others, and not just yourself. Ideas, execution, and impact to the community. When you have all three, it's not hard to get investors to buy into your business."
Dennis Anthony Uy is the Founder and CEO of Converge ICT Solutions Inc. A self-made industrialist and a recognized pioneer in fiber technology in the Philippines, Mr. Uy has grown a small, Pampanga-based cable tv solutions provider into the only pure-play high-speed fixed broadband operator in the Philippines over the span of 25 years.
Mr. Uy started in the cable business with Angeles City Cable Television Network, the first tv service provider in the city. Dennis, alongside his wife Grace, soon after began acquiring other cable tv providers in Pampanga by the strength of their service innovations.
With an eye for the future and a mind for innovation, Mr. Uy implemented the first ever data-over-cable service interface specification in Region 3 with ComClark Network and Technology Corporation. The company gradually expanded its customer base, its suite of services, and its expertise in the ICT. Going from strength to strength, Dennis and Maria Grace Y. Uy evolved ComClark into Converge ICT Solutions Inc. over a decade, and incorporated the company in 2007.
Mr. Uy's dream for digital transformation may have began in Central Luzon, but it took off in Metro Manila. In 2013, Converge launched the Fiber-to the-Home (FTTH) fixed broadband services and entered Metro Manila, the nation's capital. From there, Mr. Uy focused his efforts on building up Converge's fiber network, while competitors were battling it out in other technology spaces such as wireless broadband or DSL.
With his pure-fiber broadband network increasingly growing to serve the demand for high-speed and affordable internet connectivity solutions, Mr. Uy ensures that his business portfolio and organizational core capabilities adapt to the needs of the changing local and global industry ecosystems.
The robust fiber network infrastructure is envisioned to be ready for any digital transformation of the companies' enterprise and consumer clients, modernizing capabilities of all cable/ICT company acquisitions, and gaining more traction in being the preferred partner for various local government smart and intelligent solution programs.
A game-changer and a futurist in his field, Mr. Uy has garnered the Master Entrepreneur Award at the 2020 Asia Pacific Enterprise Awards (APEA), and the Entrepreneur of the Year Award handed out at the 11th Asia CEO Awards (ACA) that same year. In 2021, Mr. Uy has again been awarded the Master Entrepreneur at the 2021 APEA Regional Edition. The Converge CEO was also named as among PeopleAsia Magazine's "Men Who Matter" in June 2021, recognizing future-ready entrepreneurs, leaders, and artists.
With Converge hitting its stride in 2016 and seeing momentous growth since, Mr. Uy is set to bring the company to new heights as it completes a nationwide rollout of the domestic fiber backbone in 2021, to realize his vision to bring world-class broadband services to average Filipinos.